At Rouse Door Co., we take pride in being your local residential garage door service experts. From troubleshooting and garage door spring repair to a brand-new garage door installation in Lincoln, Whitney, Rocklin, Roseville, and Placer County, CA, we provide the critical services you need to enjoy a beautiful garage door that works perfectly, each and every day.
Emergency garage door repairs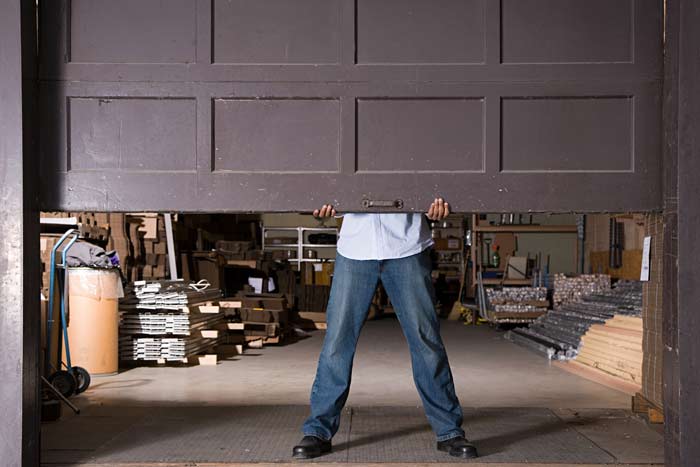 When it comes to standard or emergency garage door repairs, Rouse Door Co. has you covered. No matter what the issue is—electrical or mechanical—we're ready to deliver solutions that restore your garage door to full working order. Some of the most common repairs we're called to resolve include:
Broken or damaged doors
Broken torsion springs
Misaligned or restricted doors
Frayed or broken cables
Broken or bent rollers
Spring balance checks
Regular maintenance services
No matter if you need parts, garage door service, or both, trust that our experts have the ability to deliver restorative solutions and garage door repair parts. We'll make sure it works as good as the first day it was installed!
Garage door installations
If you're retrofitting an old garage door or have made a brand-new investment in a modern garage door, our team is ready to facilitate the new installation. From the physical installation of the tracks, lift system and door, to garage door opener installation in Lincoln, CA, we handle everything from start to finish. We get the job done right to avoid setbacks and premature wear, and we're always careful to test and observe newly installed doors before we call the job done.
New garage door sales
Looking to make an investment in a garage door that will serve you well for years to come? Consult with our garage door service experts today to get insight into the many options available to you. We're familiar with a broad scope of garage door options and the industry-leading manufacturers that produce them. Some of those brands include:












For more information about how we can assist you in picking out your new garage door and install it, or repair your existing door to perfect form and function, or to restock your supply of garage door repair parts, please contact us at 916-645-1709.